Revolutionizing security Detection
Revolutionizing security Detection
Innovating with Customers in Mind
ScanTech is an international leader in advanced screening solutions and threat detection.
ScanTech was founded on the principles of innovation, emerging technology, and machine learning expertise. ScanTech specializes in developing advanced screening technology that provides the most accurate and fastest detection of prohibited materials.
ScanTech's continuous innovations provide security professionals with enhanced screening procedures and detection capabilities delivering fast accurate detection of complex threats.
Developed 'Fixed-Gantry' CT checkpoint system

Invented Ray-Trace Biopsy™ an innovative next generation technology that improves the automated identification and detection of explosive threats

Developed a core algorithmic Artificial Intelligence (AI) platform that leverages machine learning for continual performance improvements
Advanced Scientific Discovery
Intelligently Designed Solutions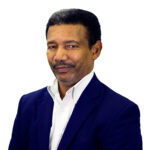 Dolan Falconer
President & Chief Executive Officer
Dolan has over 25 years of nuclear industry experience in the management of engineering projects for private industry and the federal government.  Prior to co-founding ScanTech, Dolan co-founded and served as Executive Vice President of Parallax, Inc., a private, closely held environmental and nuclear engineering company.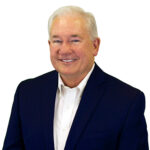 Rocky Starns
Executive Vice President & Chief Technology Officer
Rocky has over thirty (30) years of leadership and entrepreneurial experience in manufacturing and engineering in two Fortune 50 corporations and several privately held entrepreneurial companies.   An Alfred P. Sloan Fellow of Stanford University's Graduate School of Business, Rocky has served in leadership positions including CEO of Tano Automation, CEO of Renishaw, Inc. and General Manager with The Square D Company.
ScanTech Identification Beam Systems Compliance
ScanTech's CT (computed tomography) inspection systems are specifically designed to provide materially better and faster detection of hazardous and contraband materials, thereby increasing processing efficiency resulting in reduced costs, increased confidence, and greater peace of mind for visitors to public and private facilities. SENTINEL® CT, ScanTech's fourth generation system, is designed to inspect airline carry-on luggage. The system can specifically and automatically discriminate threatening and non-threatening materials and contraband such as TNT, C-4, fentanyl, cocaine, heroin, etc. Incorporating fixed-gantry CT architecture, the system complies with both U.S. Transportation Security Administration (TSA) and European Civil Aviation Conference (ECAC) requirements for carry-on baggage inspection systems. SENTINEL® CT is certified by Underwriter's Laboratory (UL) for Safety and Electromagnetic Compliance (EMC) and TSA's Tier-2 Explosive Detection Standard.